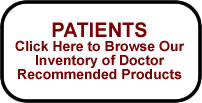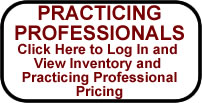 Click below to browse our
extensive product inventory
ORTHOPEDIC SUPPORTS
Choosing the right support
With so many options, it is difficult to determine which support is best for your needs.
These guides are designed to help you choose the right extremity support or back belt to fit your needs. They are based on the stages of the inflammatory process, the body's natural process of healing. It is important to know in what stage your injury is classified when choosing a support. If you have questions, consult your doctor.
Click here to consult the "Choosing the right support" guide.
Practicing Professionals - Login/Register for Pricing



Ankle & Foot Supports


Lace-Up Supports
------------------------------------------------
Neoprene Support
------------------------------------------------
Elastic Supports
------------------------------------------------
Specialty Ankle Supports
------------------------------------------------
Heel Lift



Back Belts



CorFit Belt System
------------------------------------------------
Lumbosacral
------------------------------------------------
Industrial
------------------------------------------------
Maternity
------------------------------------------------
Sacroiliac
------------------------------------------------
Trochanter
------------------------------------------------
Abdominal & Rib





Knee Supports


Pull-On Neoprene
------------------------------------------------
Wrap-Around Neoprene
------------------------------------------------
Elastic Supports


- View All -




Shoulder, Arm & Elbow





Wrist Supports


Dual Comfort Wrist Supports
------------------------------------------------
Wrist Braces
------------------------------------------------
Wrist Splints
------------------------------------------------
Wrist Supports


- View All -
Practicing Professionals - Login/Register for Pricing
Denis Behm Supply, Inc.
11407 Landan Lane
Cincinnati, OH 45246

Toll Free (800) 733-3106
Local (513) 771-8900