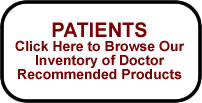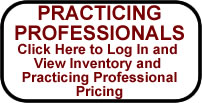 Click below to browse our
extensive product inventory
SHOULDER, ARM & ELBOW SUPPORTS
Help mend fresh injuries and avoid repeats.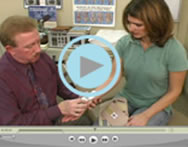 If you're like most people who've overdone it at work or play - or you're recovering from a serious injury, or maybe coping with the chronic discomfort of arthritis - you're probably "chomping at the bit" to get back to doing what you need and love to do. In such cases, many doctors recommend the use of arm and elbow supports, slings and braces for added protection - and for therapeutic support during rehabilitation.
Our Main Supplier, Core offers a wide range of elbow supports designed to compress and provide added protection, stability, comfort and therapeutic warmth to the elbow joint. As well as arm slings and shoulder supports. Whatever it is you're yearning to do, we hope you'll be back to doing it soon.
Practicing Professionals - Login/Register for Pricing
Image
Description
Arm and Shoulder Supports

Help return arms and shoulders to health.

Given the hard work we expect of our arms and shoulders, it pays to pamper an injury or support their rehabilitation after surgery. Our lightweight cotton/poly Universal Arm Sling supports the arm following surgical or non-surgical treatment of bone, muscle or ligament injuries to the hand, arm and shoulder. Durable and easy to wear, it features adjustable straps to ensure a proper fit. Our Shoulder Immobilizer serves its function by gently securing the humerus and forearm to the torso. Plush elastic and adjustable straps ease its application and positioning.

If your goal is to improve your posture, our comfortable Posture Corrector fits snugly and inconspicuously under most clothing, helping hold your shoulders in a neutral position and helping reap the lifelong benefits of proper posture – a healthier back.





Envelope Arm Sling
Item# 04-6190 - Adult
Item# 04-6191 - Youth

Lightweight, durable and easy to wear.

Strap adjusts easily to ensure a proper fit.

Fits either arm.

Machine washable.





04-6231 - Shoulder Immobilizer

Gently secures humerus and forearm to torso for shoulder immobilization.

Plush elastic and adjustable straps ease application and positioning.

One size fits most.

04-6232 - Posture Corrector

Promotes proper posture.

Inconspicuous under most clothing.

White cotton canvas with two flexible stays.

Shoulder straps provide a snug, comfortable fit.

Elbow Supports

Support for elbow ailments - from major to minor.

Elbow supports are designed for temporary relief of acute, sub-acute or chronic inflammation of the elbow - whether that's an injury requiring the R.I.C.E. treatment regimen, one that's healing and will benefit from added support, or a chronic case of weakened tendons or arthritis. Core offers a range of supports to suit all these needs - including one that accommodates an ice pack (see below).

Like all of Core's joint and back support products, our elbow supports are designed with varying levels of breathability, compression, flexibility and stability. Our Product Rating Guide grades, by number, the levels of each of these properties. We suggest you get input from your doctor on which type of support is best. Then you're sure to find the right one for you.





04-1113 - NelMed Elbow Support




Universal Elbow Support
Item# 04-6506 - Beige
Item# 04-6508 - Black

Wraparound support helps alleviate pain due to tennis elbow, supinator muscle strain and tendonitis.

Focuses effective, gentle pressure below the elbow while maintaining a full range of motion.

Features hook-and-loop closure and plush lining.

One size fits most.

04-6505 - Neoprene Elbow Support

Helps alleviate pain due to tennis elbow, supinator muscle strain and tendonitis.

Applies pressure below the elbow while maintaining a full range of motion.

Epicondyle pad focuses effective, gentle pressure.

Contoured neoprene construction for healing warmth.

04-6511 - Acu+Node Elbow Support

Adds therapeutic acupressure with Acu+Node pads to a popular elbow support.

Acu+Node pads help stimulate blood flow to sore muscles.

Acu+Node pads are removable when no longer needed.

Universal; one size fits all.

04-6502 - Dual Comfort Elbow Support

Treat injured elbows with a comfortable elbow support combined with medically accepted cold therapy.

Dual comfort cold pack can be conveniently attached.

Provides cold therapy with compression.

Universal sizing.

04-6516 - Elastic Elbow Brace

For weak or injured elbows.

Helps reduce chance of scuffs during sports.

Gives reassuring feeling of strength.

Available in four sizes.
Practicing Professionals - Login/Register for Pricing
Denis Behm Supply, Inc.
11407 Landan Lane
Cincinnati, OH 45246

Toll Free (800) 733-3106
Local (513) 771-8900