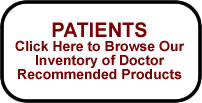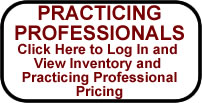 Click below to browse our
extensive product inventory
STATIONARY MASSAGE TABLE
We only carry those tables and stools from manufacturers we have come to trust for their quality and service after the sale. You won't see a hundred different types and models to confuse you, only our most popular most of which can be customized for you.
We would be happy to talk to you personally to go over your requirements to be sure you get the table or stool that "Best suits your personal needs."
Please do not hesitate to call us so that we can help assist you with your table purchase.
Practicing Professionals - Login/Register for Pricing
Image
Description
Stationary Massage Tables




Aura Basic

The Aura Basic table features a storage shelf, recessed under-structure and rounded corners for better access. Aura Tables Include: Classic Adjustable Face Rest & Cushion,Front Arm Sling, Foot Extension, and features a Solid Beech Frame, Solutions Polyurethane Upholstery, 3.5" thick multi-layered foam, Open Storage Shelf, Rounded Corners , Dual-End Accessory Ports. ***Some Assembly Required.

Options Include:
--Upholstery Color

Width: 30"
Length: 72"

Availability - In Stock - Colors May Vary

Specifications
Weight: 88 lbs.
Load Rating: 550 lbs.
Warranty: 2 Year Limited




Aura Lift Back

Our multi-purpose Aura Lift Back table goes from a flat top to a 70 degree angle with a multiple-position hydraulic spring elevating back section.

Table includes removable side arms, foot extension, salon pillow, and classic adjustable headrest. Aura Series Features: Solid Beech Frame, Solutions Polyurethane Upholstery, 3.5" thick multi-layered foam, Open Storage Shelf, Rounded Corners , Dual-End Accessory Ports***Some Assembly Required
Specifications:
Weight: 103 lbs.
Load Rating: 550 lbs.
Warranty: 2 Year Limited

Options Include:
Upholstery Color

Width: 30"
Length: 76"

Height 24.2"-33"

Availability - In Stock - Colors May Vary
Practicing Professionals - Login/Register for Pricing
Denis Behm Supply, Inc.
11407 Landan Lane
Cincinnati, OH 45246

Toll Free (800) 733-3106
Local (513) 771-8900