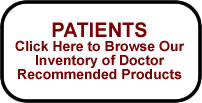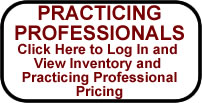 Click below to browse our
extensive product inventory
ELECTRIC LIFT TABLES
We only carry those tables and stools from manufacturers we have come to trust for their quality and service after the sale. You won't see a hundred different types and models to confuse you, only our most popular most of which can be customized for you.
We would be happy to talk to you personally to go over your requirements to be sure you get the table or stool that "Best suits your personal needs."
Please do not hesitate to call us so that we can help assist you with your table purchase.
Practicing Professionals - Login/Register for Pricing
Image
Description
Electric Lift Tables



Elegance Pro Basic

BRAND NEW PRODUCT! Custom Craftworks presents the Elegance Pro Power Lift Table.

Includes Adjustable Face Rest and Pillow .Made in the USA.qualifies for a Section 44 ADA tax credit.Made in the USA.

Specifications:
Height Range: 18" - 34"
Load Rating: 500 lbs.
Warranty: 2 Year Motor
Manufactured: Oregon, USA

Options Include:
--Upholstery Color

Width: 30"
Length: 73"
Availability: Custom produced at time of order.




Elegance

The stylish Elegance does more than please the eyes. It delivers the structural integrity you've come to expect from Custom Craftworks. With a motor that lifts 550 lbs. quickly and quietly, the Elegance delivers ergonomic ease with style. Our most affordable lift table. Can be purchased with our breast recess or prenatal feature for the greatest versatility. Qualifies for 50% ADA tax credit. Made in Oregon, USA.

The Proluxe Seville electric lift spa treatment and massage table provides exceptional quality and value for massage and bodywork practitioners.

The dual X Brace design provides unmatched stability and bariatric lifting capability in the base, which is also ADA compliant. The rectangular top (round corners optional) features Plush padding and Oakworks®' supple TerraTouch™ upholstery fabric, providing a very comfortable, sturdy treatment surface.

Details That Make the Difference

Super quiet, strong electric lift operated by one foot control provides easy positioning for the variety of clients and practitioners typically found in a busy dayspas, massage clinics, or chiropractic settings.

Dual X Brace base design offering greater strength & stability

Includes wheels that lock into place during treatment and provide easy portability

ADA Compliant height range (18" - 34") allows tax credit eligibility and safe wheelchair transfer. ADA Compliance Enables 50% Tax Break

The Proluxe Seville is CE marked.

Options Include:
--Width
--Length
--Upholstery Color
--Padding
--Top
--Extra Hand Control
--Extra Foot Control
--Face Rest

Celesta

PerformaLift-Rectangular Top

Oakworks' Celesta PerformaLift treatment table is a fantastic solution for practitioners of all kinds, offering unparalleled strength, stability, and many top options for a variety of massage, bodywork, therapeutic manipulation, and esthetic services.

Options Include:
--Width
--Length
--Padding
--Upholstery Color
--Wood Stain
--Extra Foot Control
--Extra Hand Control
--Face Rest
--Locking Casters
--Laser Engraving

The dual pedestal lifting towers house whisper quiet motors with the ability to tilt 15 in either direction, offering incredible comfort and enhanced client access, all controlled with one touch positioning in the hand control.
Practicing Professionals - Login/Register for Pricing
Denis Behm Supply, Inc.
11407 Landan Lane
Cincinnati, OH 45246

Toll Free (800) 733-3106
Local (513) 771-8900