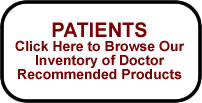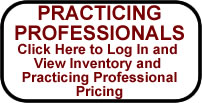 Click below to browse our
extensive product inventory
LASER THERAPY - BOOKS
Practicing Professionals - Login/Register for Pricing
Image
Description



BK-LLTCP - Light and Laser Therapy: CLINICAL PROCEDURES by Curtis Turchin, MA, DC
This exciting new book has beautiful graphics, is evidence-based, and includes treatment protocols for over 70 different syndromes. It is the best clinical manual available on laser therapy.




BK-TALT – Treating ADDICTIONS with LASER THERAPY
by Curtis Turchin, MA, DC
DVD/Booklet on Treating Addictions with Laser Therapy.

CIAOLASER – Low Level Laser Therapy
Clinical Mentoring Series
by Joseph A. Gallo, DSc, ATC, PT
and Yorick Wijting, PT
The Low Level Laser manual contains basic LLL treatment protocols in a format that is simple to read and quick to access. The information was assembled from published professional literature, textbooks, and literature databases. The content of the handbook has been further developed in consultation with researchers and professional instructors. The idea is to provide a quick reference guide to assist the clinician in selecting LLLT research-based therapeutic interventions. The goal of the booklet is to provide key information that a busy clinician might need frequent access to.
Practicing Professionals - Login/Register for Pricing
Denis Behm Supply, Inc.
11407 Landan Lane
Cincinnati, OH 45246

Toll Free (800) 733-3106
Local (513) 771-8900