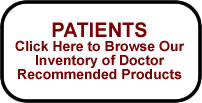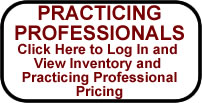 Click below to browse our
extensive product inventory
STATIONARY ADJUSTING TABLES
Denis Behm Supply, Inc. offers tables from the top manufacturers that are designed to meet the physical needs of the clinician while providing patients with the highest level of comfort as they move from position to position. We will look forward to talking with you directly to insure you are getting the proper table with the options that are best suited for you. That is why it is important to talk to someone who knows what the optional features can do for you, not just how much they cost!
Practicing Professionals - Login/Register for Pricing
Image
Description
Stationary Adjusting Tables




Galaxy Stationary

A Superb Basic Adjusting Table

The Galaxy Stationary is an excellent value for the chiropractor that just wants a basic table. All cushions, headrest, and ankle rests are fully adjustable. Chest and pelvic cushions can be separated manually to accommodate shorter or taller patients. Heights are available from 18" to 28".





402 Stationary

The 402 Stationary comes standard with or without Lloyd's Total Drop SystemTM




401 DB (Drop Bench)

An Adjusting Bench with total drop system . The 401DB comes standard with drops on all sections.

Astro Stationary

Lloyd Astro Stationary model comes standard with a one-piece body, tilting headrest, extendable ankle rest; arm rests and add on paper attachment. The table has pre-machined holes and fixtures that allow conversion to a table with manually operated cocking drops.
The Astro Stationary model(shown) is available with optional manual kick or hand cocking drops of the thoracic, lumbar or pelvic sections. Lloyd's kick drop system allows easy cocking of the cushion, no matter the size of the patient, and assures years of problem-free performance. An adjustable elevated ankle rest is also optional.

ErgoBasic™

• Tilt headpiece
• Accelerator™ pelvic drop
• Paper roll holder and cutter
• Unitized steel frame
• Seamless cushions
• Height adjustable: 18"- 24" (46-61 cm) – ships at 22" (56 cm)
REF: EB9040 Soft Foam
REF: EB9050 Firm Foam

ErgoBasic Options

EB89295 – Elevating Pelvic Section
EB89288 – E-Z Tilt Headpiece
EB89493 – Forward and toggle drop with tilt and elevation

Eurotech Stationary Base Table E9130

Eurotech's Stationary Tables represent a new generation of affordable tables that can handle any chore in your clinic from adjusting to therapy exams. The base table includes nearly every feature as standard equipment.

Standard Features

• Adjustable Face Cushions
• Extension / Flexion Headpiece
• Paper Roller, Cutter and guide Bar
• Ankle Extention w/ Elevation
• Black Base
• Comfort Cushions

Eurotech Trademark Table E9012

The TradeMark Stationary Table has an impressive list of standard features: adjustable ankle extension w/elevation,fixed heights from 18" to 27", flexion/extension
headpiece w/ adjustable face cushions, break-away
abdominal, choice of white or black frame w/base cover and much more!
Practicing Professionals - Login/Register for Pricing
Denis Behm Supply, Inc.
11407 Landan Lane
Cincinnati, OH 45246

Toll Free (800) 733-3106
Local (513) 771-8900