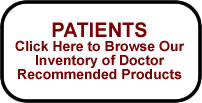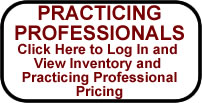 Click below to browse our
extensive product inventory
HYLO ADJUSTING TABLES
Denis Behm Supply, Inc. offers tables from the top manufacturers that are designed to meet the physical needs of the clinician while providing patients with the highest level of comfort as they move from position to position. We will look forward to talking with you directly to insure you are getting the proper table with the options that are best suited for you. That is why it is important to talk to someone who knows what the optional features can do for you, not just how much they cost!
Practicing Professionals - Login/Register for Pricing
Image
Description
Hylo Adjusting Tables




Galaxy Hylo

The Favorite Workhorse of the Chiropractic Profession
.
Standard features include hydraulic tilt from horizontal to 70 degrees, infinitely adjustable speed and hydraulic extension retraction. A chest lumbar drop with spring breakaway, Pelvic Drop, ankle drop, plus many more options are available.





ErgoStyle™ HYLO is a revolutionary adjusting table with many standard features previously considered upgrades. Improved ergonomics include: bilateral control placement; powered front and pelvic sections; free falling Accelerator™ Drops; gas spring assist on headpieces, chest and pelvic cushions
Standard Features
• Fixed table height: 23.5" (60 cm)• Tilting degrees: 0 to 63 degrees• Tilting mechanism: Gear drive hydraulics with a "soft stop" in the down position• Constant flow electronics allow a constant tilt speed with Automatic Weight Compensation regardless of patient's weight and height - Tilt speed Up: 9 seconds - Tilt speed Down: 11 seconds• 23.5" (60 cm) seamless cushions with multi-density foam• Powered front and rear sections allow full power adjustment of table length - Powered chest extension: Extends 14.5" (37 cm) Powered pelvic extension: Extends 14.5" (37 cm)

• Single side controls to power chest and pelvic extension• Table length adjustment: 4' 6" - 6' 11" (137 cm - 212 cm)• Footplate: Foldaway• Ankle Rest: Fixed position• Controlled safety system: 2 step tilt down control• Table weight: 405 lbs (184 kg)• Improved ergonomics that include bilateral control placement, handle design, free falling accelerating drops and gas spring assist on headpieces and drops• Powder coated for durability• Available in choice of standard, designer or Rhino Hyde® colors*




Astro Hylo

The Astro Hylo can be smoothly tilted or lowered hydraulically at infinitely adjustable speeds from horizontal to 70 degrees as quickly as 8 seconds.

Activator® Hylo

The Favorite Workhorse of the Chiropractic Profession
.
The Activator® Hylo is designed and built in the Lloyd Tradition for quality and long lasting use in the most demanding of practices. The quiet, smooth hydraulic tilting has a slow down feature that eliminates abrupt starting and stopping.
Practicing Professionals - Login/Register for Pricing
Denis Behm Supply, Inc.
11407 Landan Lane
Cincinnati, OH 45246

Toll Free (800) 733-3106
Local (513) 771-8900